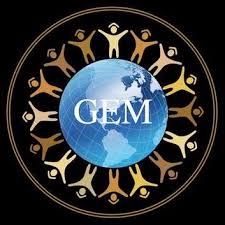 Venezuela is amidst political turmoil and extreme deprivation after years of dictatorship as thousands of Venezuelan natives flee the country across the border to Cucuta, Colombia. Fresh Prana, committed to humanitarian development and using the yogic teachings of compassion and understanding to provide help to those in need, is partnering with Global Empowerment Mission to gift aid to those families currently living through unimaginable conditions on the border city of Cucuta, Colombia as the nation seeks liberty and freedom. Fresh Prana Co-Founder Chris Maanas is originally from Venezuela, and this crisis strikes our heart on a deep and profound level. Chloe and Chris are raising funds to provide basic human necessities such as food, water, and shelter, as well as compassion and understanding through human connection. They will be traveling to the border this March, 2019, and need your help to give the best provisions possible to the Venezuelan people directly from our hands.
Your donation is deeply appreciated. Remember there is no minimum required donation and every amount helps. You may use credit, debit, or your Paypal account.

To donate follow these instructions below:
1.- Click the button below that says "Donate"
2.- Important to "copy and paste" the following reference text
"VENEZUELA 2019 CHLOE CHRIS TEAM" in the instruction area so that your donation goes to the correct mission
3.- Click the button "Donate Now" to complete the process. Thank you so much. Your contribution will benefit the families living through this state of emergency in the border city of Cucuta, between Colombia and Venezuela.
Stay connected with us, as we update our social media pages with photos and videos of how this contribution will physically affect the situation.