Kundalini Yogi Tea (vegan)
The classic Kundalini favorite. We buy the mix from Energetics4U (877-753-5351) but you can also order it online from here.  Add in some masala and sugar and you've got it made.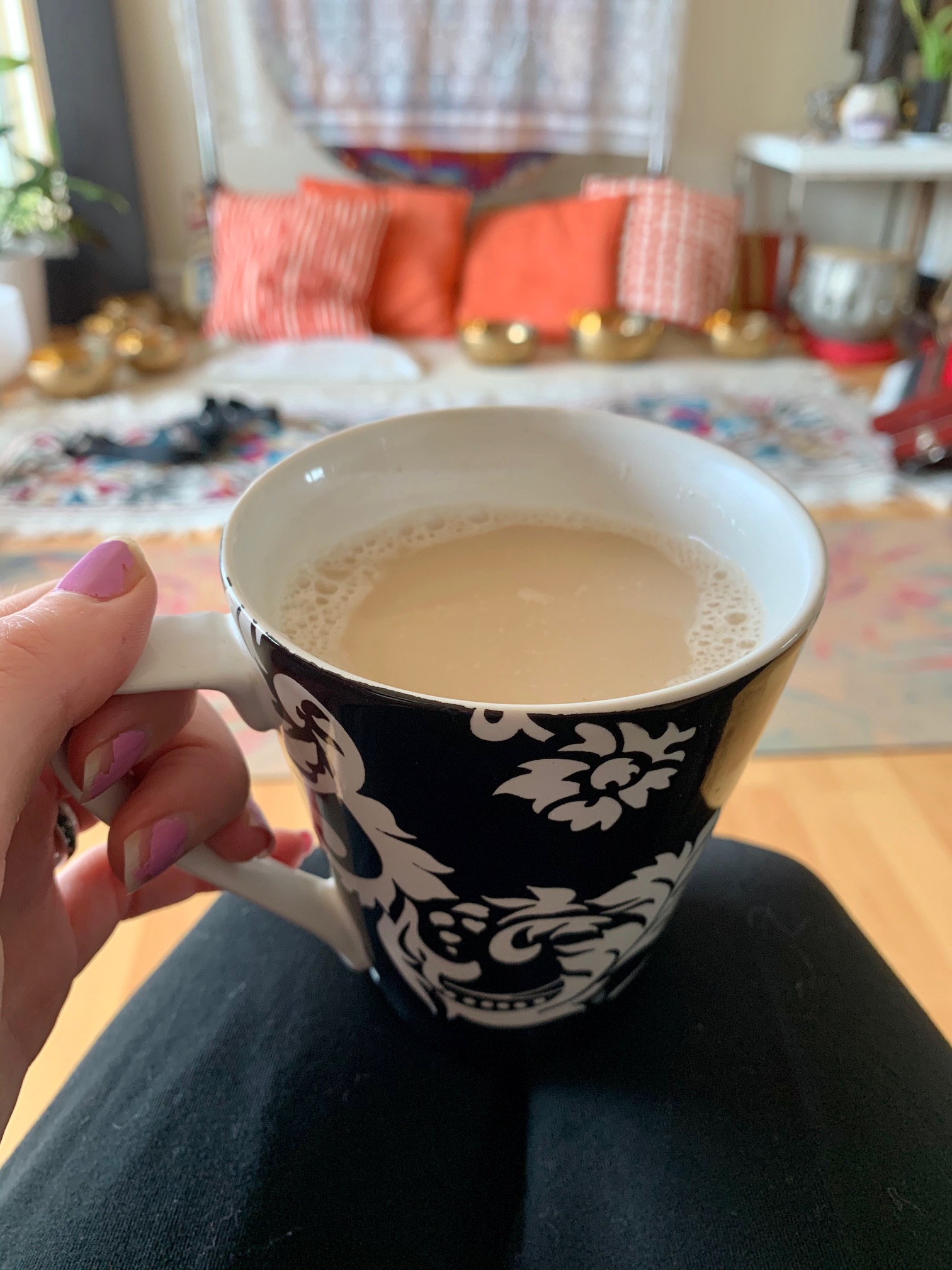 Ingredients:
2 cups water
1 Tbsp Yogi Tea Blend
1 tsp Chai Masala Powder (buy at traditional Indian grocer)
1 Tbsp coconut sugar
1-2 cups almond milk (or any milk you like)

Bring the Yogi Tea Blend and Chai Masala Powder to a simmer in the water and leave it on a low heat for 30 minutes or until the water gets a nice brown color.  Add in the coconut sugar and milk and heat until just warmed.  Strain the tea and drink up! Sat Nam
Lavender Honey Tea Cookies
They say stressed is desserts spelled backwards.  This one covers stress reduction on so many levels. Live for that lavender aroma melted into the gooey goodness of buttery cookies.
Ingredients: (makes 10-12 cookies)
1/2 cup melted butter
1 cup sugar
1/4 cup honey
1 egg
1 tsp vanilla extract
2 cups flour
2 tsp baking soda
1/2 tsp salt
3 Lavender Tea Bags
Extra sugar for topping

Whisk the melted butter with sugar and honey.  Add in the egg and vanilla and lastly add the flour, baking soda, and salt.  Rip open 2 lavender tea bags and pour tea into the dough.  Mix until fully distributed and then cover and refrigerate dough for 30 minutes.  While it chills, you can prepare some extra sugar and mix it with the last lavender tea bag so you have lavender sugar to roll the dough in.  Once the dough has chilled for 30 minutes, take 1 Tbsp size scoops out at a time and roll them into balls.  Flatten them with your fingers and roll the cookie in the extra lavender sugar.  Place on parchment paper with plenty of space in between and bake for 10-12 minutes until edges turn light brown.  Take them out and let them cool, they will be very soft so don't move them until they harden a bit.  They are delicious eaten warm but also store in an airtight container for up to one week!
Nutella Stuffed Chocolate Chip Cookies
Decadent. Period. These are insanely satisfying.  Entirely indulgent, and we used natural sugars (but real Nutella, sorry not sorry).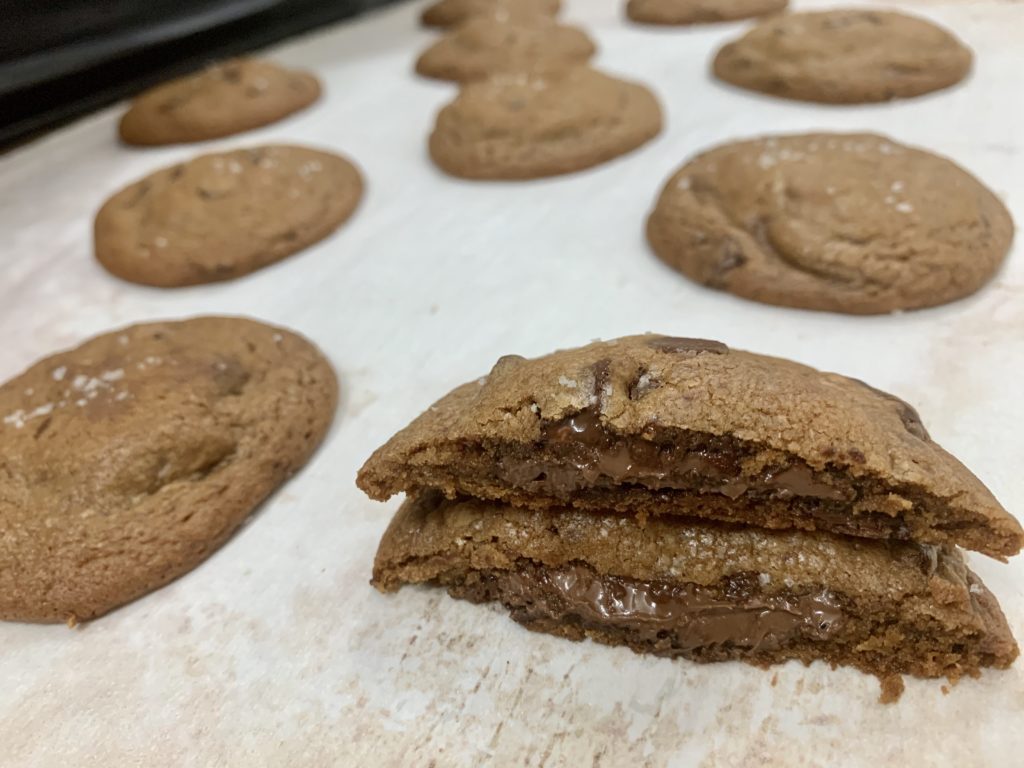 Ingredients: (makes 24 cookies)
2 1/4 cup all-purpose flour
1 1/4 tsp baking soda
1/4 tsp salt
2 sticks butter
1 1/4 cup coconut sugar
1/4 cup raw unrefined sugar
2 large eggs
2 tsp vanilla extract
1 Tbsp sour cream
1/2 cup milk chocolate chips
1/2 cup dark chocolate chips
1 cup Nutella
Fluer de Sal for sprinkling on top
First brown butter in a medium sauce pan, cooking until melted and turns amber in color.  Let cool while you mix the flour, baking soda, and salt in a medium bowl.  In a large bowl beat the butter with coconut sugar, and raw unrefined sugar.  Continue to beat in eggs, vanilla extract, and sour cream.  Slowly add your flour mixture to the wet ingredients.  Mix in the choco chips and then cover and chill in the fridge for 2 hours.  Chill your nutella at this time too.  Once chilled take them out and preheat your oven to 350 degrees.  Start rolling the dough into small balls, flattening them out and placing 1/2 tsp of nutella in each dough, then roll the dough around the nutella until covered, adding more dough if you need.  Place on a parchment paper lined baking sheet and bake for 11-13 minutes.  Once cookies are done sprinkle the fluer de sal on top (or any other salt you like) and let them cool for a bit to enjoy the DECADANCE OMG!