Many people want to destress, and move their bodies more, but simply don't have the time to do so. Fresh Prana is here to bridge the gap of inconvenience that is holding you back from doing what you want to for your health. Servicing the area of Miami, We bring with us a knowledge of experience that clients will appreciate and feel safe with.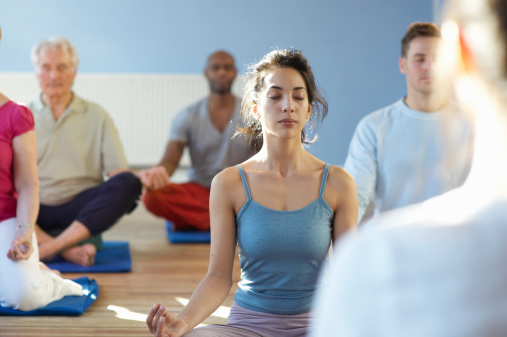 What we offer
On site certified and experienced yoga instructor, who is able to guide students of all different levels in the practice of different styles of yoga and meditation.
Our teachers will plan to visit the Condominium, Company, Office Building or any other space where conveniently student can participate. This space can be checked by our representative in our first free consultation to determine if it can be used for the practice or meditation.
Recommended session duration:
For Yoga: Ideally a yoga session duration is between 45 mins to 75 mins, but our teachers are able to plan classes in shorter time if it is convenience to the client. Not recommended less than 25-30 mins.
For Meditation: Meditations practice duration vary depending of the available time and the level of the meditators, for beginners a meditation session could be between 10 or 11 minutes to 30 or 31 minutes.
Yoga and Meditation style:
After our free first consultation we can suggest the style either of the yoga classes or meditation practices or a combination of both.
Most popular yoga classes and meditation styles are:
Hatha Yoga: deep practice based on the alignment and the breathing, the poses are usually hold for 5 to 10 breaths.
Vinyasa Yoga: dynamic class based on the movement following the breathing, poses are usually hold for 3 to 5 breaths.
Power Yoga: similar than Vinyasa but focusing also in cardiovascular exercises, good for toning the body and muscles when still getting the benefits of the flexibility.
Kundalini Yoga: powerful practice, focusing more in the energy and the controlling of the mind, deeper breathing exercises, mantras and chanting is usually used. A short meditation it is also included in this classes.
Guided Meditation: meditation for beginner meditators, it can be done in a chair, siting on the floor or laying down. Teacher guide smoothly the students to a place of relaxation and comfort with the intention of releasing stress or frustration, to transform this kind of emotion in peace and relaxation.
Kundalini Meditation: similar style of the Kundalini Yoga classes, but these session is just the meditation part usually longer that the meditation offered in a regular class. These meditations can be dynamic, it may involved chanting or using mantras, can be using an specific breathing pattern, and it can be selected to cater a specific need of the client.
Sound Healing Meditation: In this meditations we could use different sound healing instruments like Crystal Bowls, Tibetan Bowls, Harmonium, Symphonic Gong, Rainstick, Drums and more. The vibration of the instruments take the participant very deep in a meditative mind, helping them to relax and heal emotions and unwanted patterns that live the subconscious mind.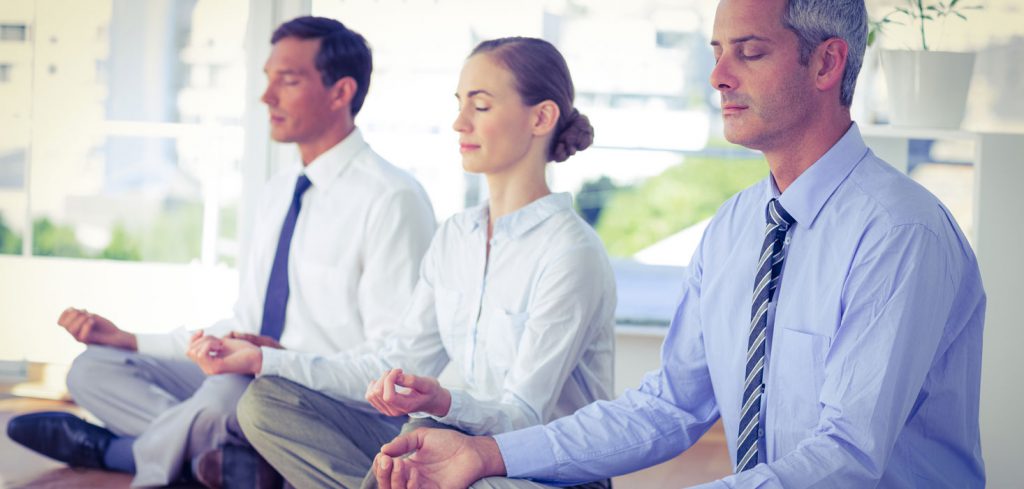 Prices and Packages
The prices and packages can be flexible depending of the customer needs and how often they would like to have the services. Our regular prices are the following:
Single class or Event: $120
usually special event for corporate gathering or building association events.
Promotional Prices (new year 2019)
1 Weekly class: $60 each (4 classes approx a month) $90
2 Weekly classes: $50 each (8 classes approx a month) $75

Contact us today to schedule a free consultation, so we can explain in details about our services and all the benefits of having yoga or meditation in your building or company info@freshprana.com
---
References:
Big companies that promote employees yoga or meditation:
APPLE
PRENTICE HALL PUBLISHING
GOOGLE
NIKE
AOL TIME WARNER
MCKINSEY & CO
YAHOO!
DEUTSCHE BANK
PROCTER & GAMBLE
HBO
ZAPPOS
GODADDY
MICROSOFT
SQUARESPACE
ACCENTURE